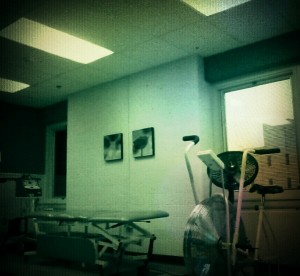 This week, another path in my journey to wellness turned into a dead end.  I flunked physical therapy. In addition to living with a mental illness, I also have spinal stenosis and joint problems. For the last about three months I have been taking physical therapy to help with my range of motion and pain. Wednesday, the therapist said I wasn't making any progress. My pain hadn't decreased and my ROM was still the same if not worse. He said he was ending my sessions, and, then suggested pain management.
I don't know how I feel about that. One more pill to take daily. Oh great. And the possible side effects the drug will cause makes me worry. But, when I compare where I was ability last year this time to where I currently am, I need to do something.
For this new year I promised myself I would give me more self care. I am thinking of restarting my yoga practice. I start with floor exercises to help build my core strength, flexibility, and range of motion. Then more to seated exercises.
I also have to consider how my current physical condition is going influence my quality of life, especially if or when I get worse. So, I have a lot to discuss with my therapist the next time I see her.