Finding out we were excepting was truly a blessing! I thank God everyday for giving us our little miracle! Our first appointment was what seemed like a life time away, but was simply amazing once we heard the little strong heart beat. When we found out that at 15 weeks we could find out the gender of our baby there was no question that's what we were going to do. Once we made our appointment, it seemed like an eternity before the day came. We also opted to not find out with just the two of us, we wanted to find out the same time as our family and friends. 
  December 18th 2015, finally got here, we were so anxious just to see our little baby. We just knew that our baby was a girl, there was no doubt in our minds. We had a lot of family members saying for sure that we were having a BOY, but lots of people also saying GIRL. Now daddy (Travis) knew for sure I was having a girl. Once we got to the ultrasound place, I was getting nervous and I really had to pee!! 
  We got to see our little baby and oh my was that special and so cute!!! Baby was being very stubborn and wouldn't let the technician see the gender. Obviously she was able to get some good pictures of the baby's gender and we went on with the ultrasound. After the appointment she filled a big black polka dot balloon with the color confetti of the gender, either pink or blue. We also had the ultrasound pictures in a sealed envelope. Now we waited until the 19th at 7 pm to reveal the gender. The day did NOT fly by at all!!!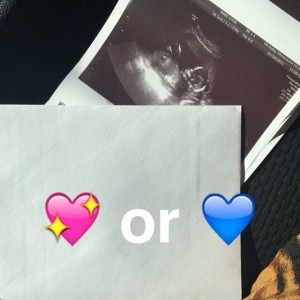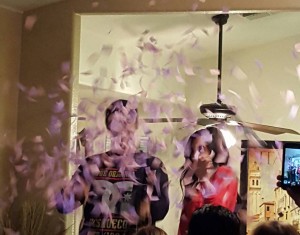 We found out we were having a LITTLE GIRL!! Her name is Paisley Diane and we are so in love with her!!!! June can't come fast enough!! We were over joyed and so excited (still are) and so very shocked that we predicted the right gender, I guess mommy and daddy really do know!!