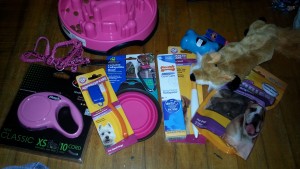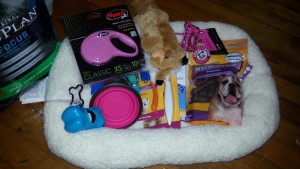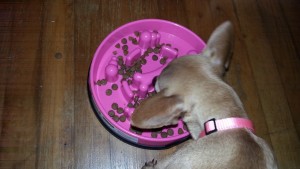 Not everyone is ready for a new dog so soon. After three weeks of loneliness and then three visits to the pet adoption to see Maria, I was pretty convinced she was meant to be mine. She looks like my other dog but I have come to love the chihuahua breed because of their tender compassion and attentiveness toward our feelings.
These dogs have been misjudged for being mean and aggressive. But that is their nature. They feel they are trying to protect the one they love most. Maria seems to be afraid of men. I don't know what that's all about. She is just over a year old and I have had her for two weeks. I do not know her background. She shows no signs of abuse.
I spoiled her last week by taking her to PetsMart and boy, did we spend more than we should have. She has come to show more displays of affection that I was afraid I would not see, like simply laying her head on my knee or chest-something Cinnamon used to do. I have been through some rough times and Cinnamon was my comfort through depression and anxiety.
Maria has brought me quite a bit of ease and comfort from my grief. I am glad to have found her. Maria will never be Cinnamon but she will be loved for her own individuality. I already would not let her go. She is smart and loves attention. I guess you could say she definitely loves PetsMart.