I was browsing through Reddit and saw someone's post asking for tips to meet guys to date.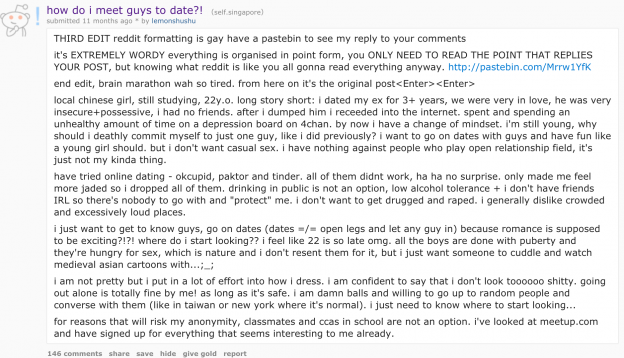 A reply explaining about places to meet people her age was posted:


Notice the 'barista' ? The version you are seeing is post-editing. That word was originally spelt 'barrister', therefore sparking the reply thread about '-ster once's. It tickled me so badly, I laughed out loud towards the screen like the silly person I am.
I love punny jokes, don't you?
Thank you for reading.
Lil Fräulein. Häschen