I got to see Aaron this weekend. I loved being able to spend the weekend with him. However, it was hard leaving him tonight. I wanted to stay and cuddle with him and fall asleep next to him. Leaving him is the hardest thing I have to do each time I see him. I feel like I leave a piece of me behind each time that I do. I want nothing more than to pack all my things up and move to where he is. The only thing that sucked about this weekend was the fact that Aaron had to work all weekend. So this means that we didn't get to spend much time together today, maybe an hour today. However, I got to meet his boys yesterday 
The only thing that sucked about this weekend was the fact that Aaron had to work all weekend. So this means that we didn't get to spend much time together today, maybe an hour today. However, I got to meet his boys yesterday, we took them bowling and had a blast. I was so worried they wouldn't like me, but he said they did. I think his boys are great, they remind me so much of him. He's done a wonderful job raising them on his own. What little time we did 
What little time we did have together was amazing. I love him so dearly and couldn't imagine my life without him. He really is my world. He has such a big heart and it shows. All this weekend he made sure I was taken care of, made sure I ate, that there was gas in my Jeep and even made sure I got all my homework done. He knows how much these courses have been stressing me out. He told me he really wants me to move to where he is so he can take care of me and let me focus on school.
I wish I knew how to tell my mother about him but I don't. I know she's not going to like him for the sheer fact that he is 9 years older than me and he is covered in tattoos. I know she is going to assume the worst about him, but he really is an amazing man. However when you get right down to it, I don't care what she thinks about him because what ultimately matters is that I'm happy and that we are happy together.
I can't wait for this upcoming weekend, he's supposed to be coming down with the boys to spend the weekend with me. He said he's for sure not working this upcoming weekend because that would mean he's worked 14 days in a row. He works so hard to provide for him and his kids and it makes me so happy. He really is the perfect man. He really is everything I've ever wanted in a man.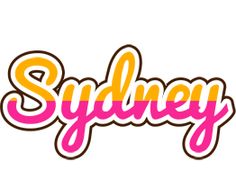 P.S. Tonights song is "Because You Loved Me" by Jo Dee Messina. I honestly feel like this song is completely me and Aaron on every single level.