Finally made it to Mt Rushmore and boy what a sight to see! The history and the beauty of the scenery makes you want to stand and sing "Oh Beautiful for spacious skies…" as  loud as you can!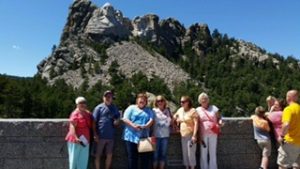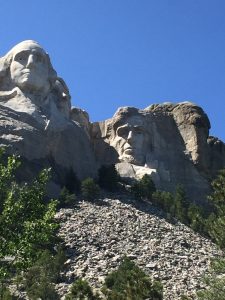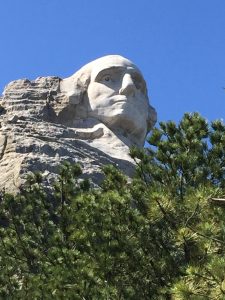 Memaw, Gwen, AJ and myself took the  torturous trip around the base of the mountain. Yes Memaw and Gwen made it all the way and we only had to stop 4 or 5 times!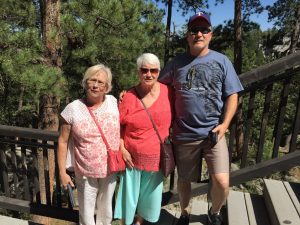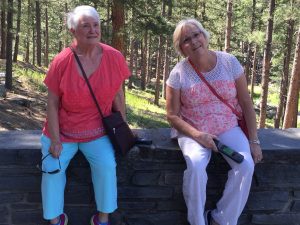 Mascara alert!
We went back to the monument at night to watch the lighting of the mountain.  At the end of the lighting was the flag ceremony where they called all veterans and active military to participate in taking the flag down.  AJ and Chuck went down to the stage along with about 50 other military men and women to be a part of this ritual.  I teared up like a giant baby watching my mother and sisters just beam with pride as my brothers snap to attention to salute and honor both our flag and our country together was truly a precious moment for me.
The picture is not the greatest but see if you can find AJ and Chuck on the stage…give you a hint they are behind the four boys in blue shirts on the front row…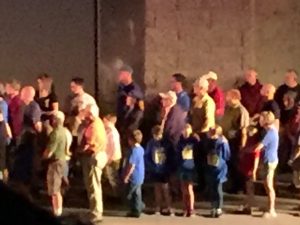 Great day and night at the monument.