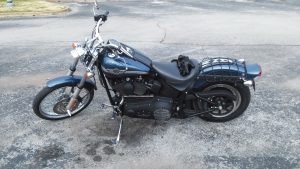 The above is one of many photos of my old Harley.
She was my first motorcycle, the bike I learned on.
She was loud and obnoxious, quick and twerky. She was strictly an in town bike, more like a bar hopper.
I miss her from time to time, but I have photos and memories.