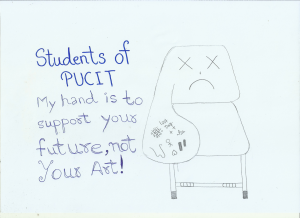 Mids are going well. I have been making illustrations of the things that I find not acceptable and posting them in the college Facebook groups.
I drew an illustration of a dustbin complaining "I am not hungry for you food. Eat it all or don't buy it".
Today I made another illustration of a chair with the hand on which you place registers and stuff saying "My hand is to hold your future not your art".