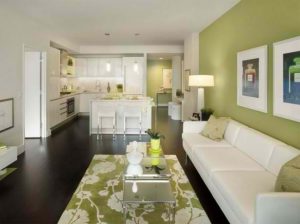 Remodeling your home is about more than just looking pretty, it is also about functionality. You want to be able to use your space and have it look nice. It is cheaper to remodel than to start from scratch, and you get to keep your amazing location. And if you choose to remodel, you can afford much nicer additions. Here are some things you may want to include in your remodel.
1. Nest Learning Thermostat & Cams
Nest is an amazing company that has come out with some really great products. If you are going to be remodeling anyway, why not add some smart-features with amazing safety features to your home? The thermostat can be controlled from your smartphone, and it learns your patterns and adapts the temperatures in each room to accommodate your needs.
The cameras stream 24/7, so you never have to worry about missing something, and can also be controlled with your smartphone. The cameras are very great for surveillance, as a baby monitor, or even just to keep an eye on things in the playroom. Nest even offers smoke detectors that can be controlled with your phone, so you can turn them off when you burn something in the oven instead of having to wait it out.
2. Baseboard heater covers
Every good remodel comes with its challenges, especially when you are remodeling an older home. You may be dealing with lead paint, asbestos, and baseboard radiators. Of course, they serve an important purpose, but they are also very ugly. You don't have to deal with them if you simply buy baseboard heater covers. They are easy to snap into place, and they go with the overall look of your wall by appearing to blend in with your baseboards.
3. Virtual assistant
Another thing you should consider getting for your newly remodeling home is a virtual assistant. You can choose from many different options but the Amazon Echo and Google Home are at the top of the charts right now. Amazon's virtual assistant has many more products available to it now, but it has been out a couple more years than Google. Once Google Home catches up in number of products it is compatible with, you can expect it to quickly take the lead.
In comparisons between products right now, people have already noticed Google is much more advanced at listening to what you say and interpreting it. With Amazon, you have to use specific language to get what you want.
4. Recessed lighting
If you want a lot of light in your room, recessed lighting is the way to go. It is a very good option for rooms that don't get a lot of natural light or that need a little something to give a more dramatic look to the room. You can install them into the room and put smart lights in them that respond to your smartphone, so you can control even the lights without having to get out of bed, and your home will be filled with a lot more light.
5. Ceiling fans
The one thing that seems to be missing from most spaces is a ceiling fan. I, personally, think they should come standard in nearly every room in your home. If you have company over and need to air out the space or it is extra hot, you can use your ceiling fan to circulate the air. Even babies rooms should use them to circulate the air to reduce the risk of SIDs. Adding these to your remodel will improve the finished look and functionality of any room in your home.
Interior decorating and remodeling news brought to you by ezsnapbaseboardheatercovers.com
Source: rismedia.com/2017/02/07/eight-high-tech-features-include-next-remodel/