Breakfast 
Honey nut cherrios with 1% milk.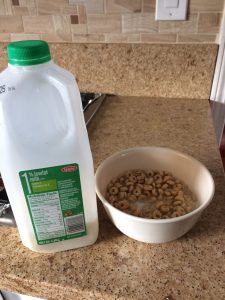 Lunch
Sandwich with 3 slices of chicken meat and 1 slice roast beef, spring mix salad with 1/2 roma tomato, 2 halos, and 1/2 cup coconut water.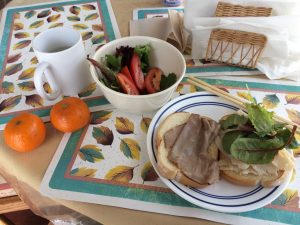 Dinner
Baked chicken thigh and leg, 1/2 zuchini, 1/2 crooked neck squash, 1 pear, cup of meyer lemon with honey.