Breakfast 
Toasted bread with scrambled eggs (2 eggs) and 1 slice ham and 1 cup of lemon/honey water.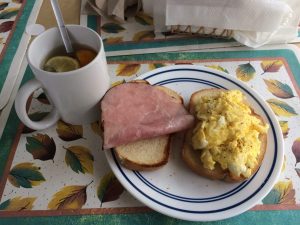 Lunch
8 Chicken and Pork dumplings, 1/2 sauteed cucumber, 1 large fuji apple, 1 cup lemon/honey water.  Half of apple was eaten throughout afternoon.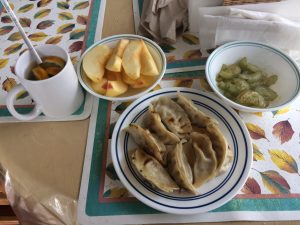 Snack
3/4 small container of Macadamia nuts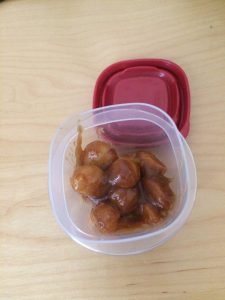 Dinner
Leftover spaghetti, 1 chicken drumstick, 1/2 zucchini, 1/2 yellow squash, 1/2 cucumber, 1 cup coconut water.  The grapes were eaten throughout the night.