Breakfast
Bowl of honey nut Cherrios and unsweetened almond milk.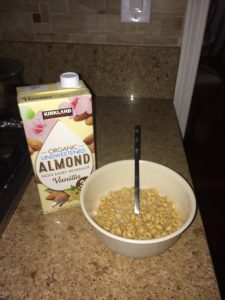 Lunch
Sandwich with 3 slices of chicken and 1 slice roast beef, 1 bowl of romaine lettuce mix with 1/2 roma tomato, 1 small bowl of grapes, and 1 cup of honey lemon water.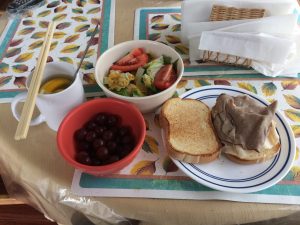 Dinner
1 small bowl macaroni spaghetti, 1 chicken drumstick, 1/2 bowl sauteed asparagus, 1/2 bowl of grapes, and 1 large bowl of chicken noodle soup added 2 stalks celery and several baby carrots.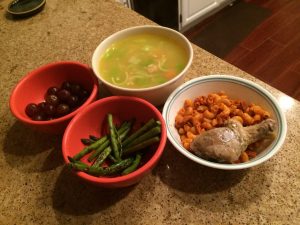 Night snack
Instant noodle bowl.