Breakfast
Don't have another pic because I keep forgetting to take a pic of the bowl of honey nut cherrios in almond milk.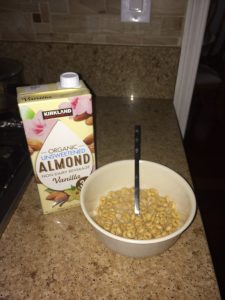 Lunch
Roast beef sandwich (3 slices) with a bowl of romaine lettuce mix, honey mustard dressing, 1/2 roma tomato, several slices of chicken thigh, and cup of coconut water.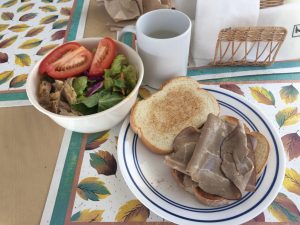 Snack
Small container or yogurt and naan bread with garlic hummus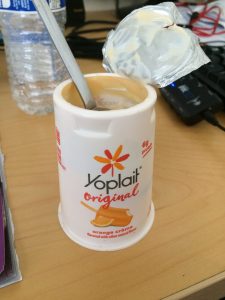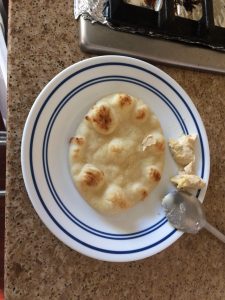 Dinner
Small poke bowl from King Poke.  Rice, ponzu sauce, all fish, fried garlic chips, wonton chips, and seaweed.