Breakfast
Peanut butter on oat bread with 1/2 cup unsweetened almond milk.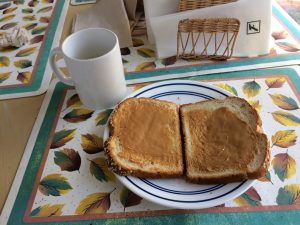 Snack
Onion bagel with 3/4 plain spread and 1/4 strawberry spread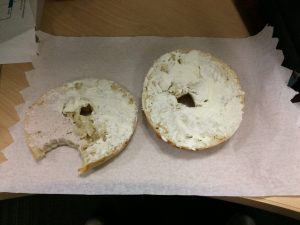 Lunch
1/2 chicken salad wrap, 1/2 ham/bologna sandwich, greek salad, and a lemon bar.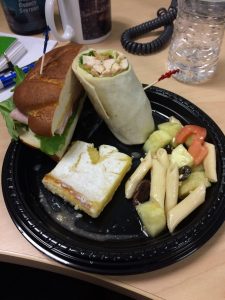 Dinner
2 chicken drumsticks, 1 head broccoli, 1 large fuji apple, and 1 cup honey lemon water.