Breakfast
Bowl of honey nut Cherrios with almond milk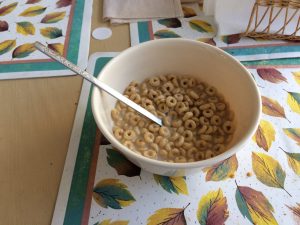 Lunch
Large southwest chicken salad that had black beans, leafy greens, crispy strips, blackened chicken, shredded cheese and some sort of southwest sauce along with a bag of chips.  I could only get a pic of the chips.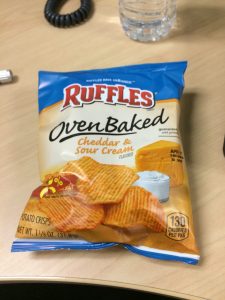 Dinner
Pan seared salmon with side of broccoli, bowl of potato, celery, and baby carrots, small bowl of strawberries, and cup of coconut water.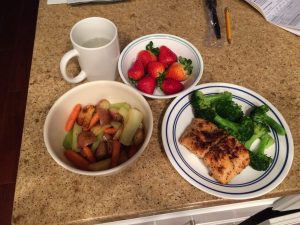 Snack
Norms, two cups of very berry lemonade, and shared in this deep fried appetizer (horrible for my diet) but I had one of each item (fish stick, onion ring, chicken tender, and a fried shrimp).