Tuesday, March 7th 2017
The American Heart Association created 7 simple health behaviors or factors they call Life's Simple 7 that would reduce your risk of cardiovascular disease by 90% or more. Basically having all 7 of them means you are very healthy. Here they are:
Not smoking
Not being overweight
Being 'very active' (walking at least 22 minutes a day)
More than 3 servings of fruits and vegetables a day
Below average cholesterol
Normal blood pressure
Normal blood sugar
I have at least 4 out of the 7, possibly 5 out of 7. I don't walk 22 minutes a day, and I am overweight. Those are the only two definitive things that prevent me from getting all 7. The other one I'm unsure about is: I don't know if I have normal blood pressure. I've had high blood pressure most of my life, but it was normal last time I checked. Can't guarantee if it's normal still though since it does fluctuate.
Still, these are all very simple things. The surprising thing is that only 1 in 2000 Americans have all 7. It is really funny because it's all simple to do, but most of us don't fit the criteria. In fact, most of us only have 2 of the 7. Most people around my age though, youngsters, have 3 or 4, very few in general have 5, and almost no one has 6, and the fewest of all fit 7.
So I'm watching a related video and a user named neilamadhava posted: "The current [health] situation is like going to a rehab run by junkies who still use." Brilliant comment. I can't disagree.
—
Today was a very productive day. I forced myself for it to be. The end result is that I'm very happy with the results even though I'm exhausted right now at night time as I write this. Let's start off with this morning.
I woke up at around 7:30 AM, very early in the morning. It may have been my parents leaving home a few minutes earlier that woke me up, but the sun was already out at this time, and I just wanted to go back to sleep. So I went back to sleep again and rested for around an hour, I woke up around 9 AM and got ready for the day. I woke up and the first thing I did was work on my eyesight. I just trained it a little doing the normal exercises I did yesterday.
For some reason I only train my vision when I sense it becoming worse. Usually after vision training, my eyesight becomes 'normal' again. The question I asked myself is, why don't I try doing this while my vision is 'normal'? Then my vision might actually improve. So right off the bat, first thing in the day, I'm already doing something productive.
Next thing I did was just hang out with my dad for a bit. He turns 60 in a few days and I can't wait to celebrate it with him. I'm still alive today mainly because of him. He gives me a lot of the hope and support that I need. Even though he has basically played a passive role in most of my life, whenever I come to him for anything, he always supports me on anything that I do. I learned from him that life was entirely up to me, whether I wanted to waste it doing nothing, or whether I spent it doing something great, he didn't care either way.
Around 9:45 AM I started to pack up and head to the office, except the time was almost 10:00 AM which is when the training meeting time was. I sent the guy in India a Skype message telling him I would be 10 to 15 minutes late, and he asked if we could then move the time to 10:30 AM.
I couldn't do that because I have another meeting then. Tough decision. I was already in the car, but I turned the car off and went back home, unpacked, and did the meeting in my room. I did both meetings at home, and didn't finish until around 11:30 AM. I drove and then got to work at around 12 PM.
Work was pretty normal. Since I had to pick up my mom at 5 PM, I only had to be at work for around 5 hours. Still, I felt terrible throughout most of work. I couldn't wait to get home. I don't want to go into detail about how badly I felt, but I felt very depressed in the office basically the entire time. Louis Rossmann's YouTube advice helped me get through the workday.
When I got home, I studied. For two or more hours. That's the first time in two months that I studied. Wow. Back on track again. After that I went to the gym to exercise for a bit, I just did some weights and ab exercises. It was around 9:30 PM by the time I went to the gym, and I didn't want to disturb anyone sleeping in the building with the loud sound of running on the treadmill. That was my day today quickly summed up because I am sleepy.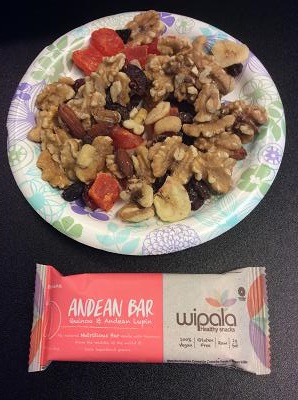 First meal I ate at work. Just whatever was in the office.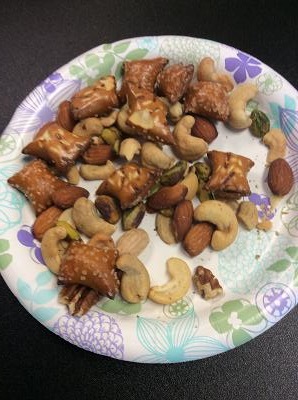 Second meal in the office. I accidentally ate some of the food before realizing I hadn't taken a picture yet.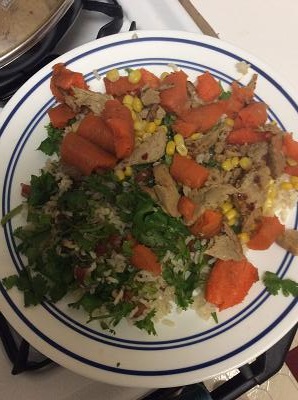 Third meal. My dad cooked a bunch of Tofurky, which is a tofu meat-replacement so I added some in. Here we have: Brown rice, quinoa, carrots, coriander, corn, tomato salsa, and Tofurky. I could've added some black beans as well, but just didn't feel like cooking any.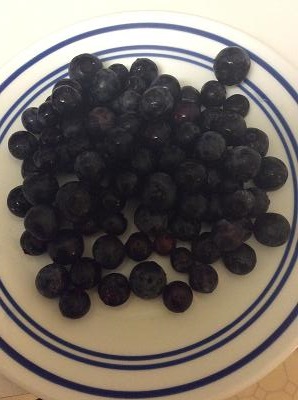 Fourth meal. I ate some blueberries.
I ate a really small amount today. In most days before I kept a food journal, I would easily eat 3-4 times this amount of food on a daily basis. Anyway, that was my day today. I have a plan in place and every day has to contribute to it. If I slack off on any days, I will just suffer in the long run. Things are finally starting to get fun, now that I've paid off my debts, and I'm slowly… very slowly… getting to where I want to be…
It feels like a snail crawl. And it feels challenging. The assignments and studying I did today were challenging. Well, not really. But it has been two months since I touched the material, and I had to spend an hour or two just catching up again. Tomorrow I can make a video doing the assignment again from scratch, since I learned a lot by doing it today.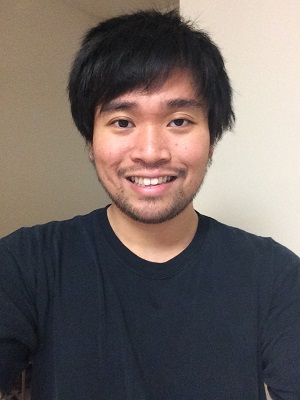 Selfie for the day