Brunch
Dim sum brunch.  Shrimp paste stuffed mushrooms, Malaysian spongecake, shrimp dumplings, shrimp in rice paper, and fried taro slice.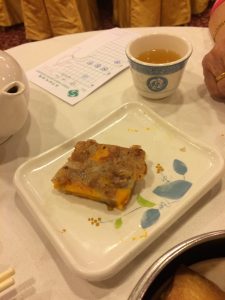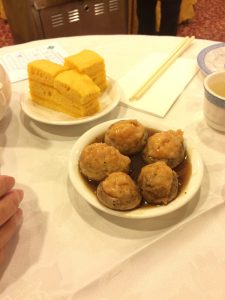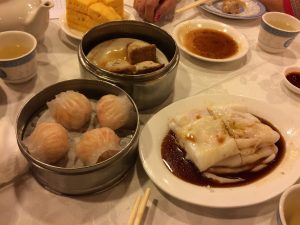 Snack
Large bowl of soup (no idea what's inside).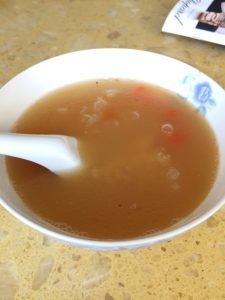 Dinner
Massive feast of soy sauce chicken, ginger chicken, steamed idiot fish, broccoli with tilapia, pickle with onion, red bell pepper, pork slices, and chinese sausage, tofu, and bok choy veggies, along with half of my soup from earlier.  Dessert (not pictured) includes some fresh papaya.