Breakfast
Yogurt Parfait, seemed rather healthy with yogurt, blueberries, strawberry pieces, and oats.  Not the most tasty after a while though…maybe half next time…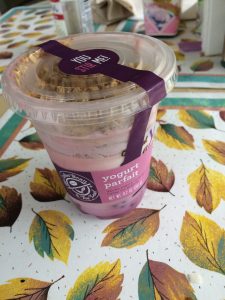 Lunch
Toasted oat bread with turkey sandwich slices and guac on top.  Side of fuji apple.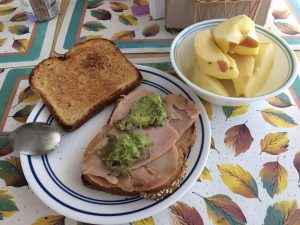 Couldn't help myself at work.. started with a bag of sun chips and then went for the Lay's…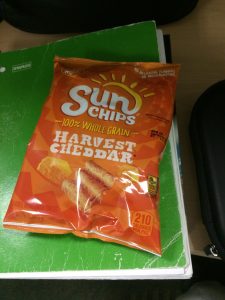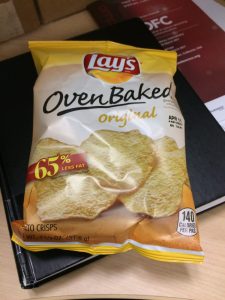 Dinner
Long grain rice with sauteed green/red bell peppers, onion, and roma tomato.  Naan bread with hummus and honey lemon tea.