Breakfast
Bowl of honey nut Cherrios and almond milk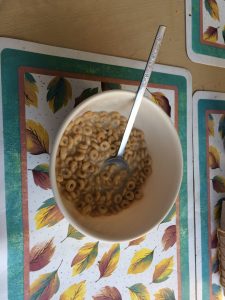 Lunch
Naan bread with chicken breast meat and spring mix with some red grapes.  Chicken breast sandwich with romaine, raspberry, green apple, and blue cheese dressing.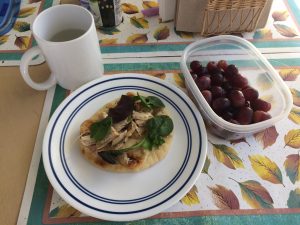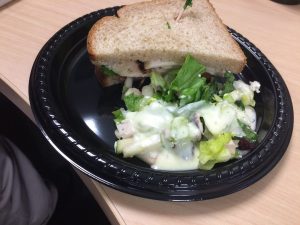 Dinner
Salmon on a bed of spring mix, cold pasta with olives, artichoke, and sundried tomatoes, side of potatoes, onions, parsley, dinner roll, side of grapes, and coconut water.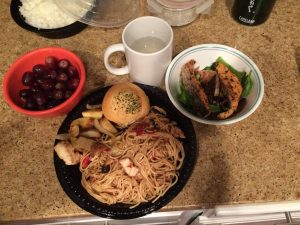 Snack (not pictured)
Green tea ice cream scoop.