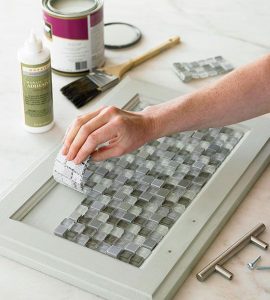 Americans are obsessed with DIY home improvement. The success of television like DIY or HGTV reflect that obsession. But not every American is thrilled at the thought of a home improvement project and would just pay someone else to do it for them if they could. For the Americans out there who aren't obsessed with DIY but cannot pay a professional due to circumstances, here are a few tips to help you make the most of an experience you may not be too excited about.
Don't bite off more than you can chew
Selecting a project well outside your abilities is a recipe for hating the entire process. The longer the project takes, the more it goes over-budget, and the more bumps along the way, the harder it is to have fun. That's not to say that homeowners shouldn't occasionally undertake projects that are a little outside their comfort zone and that require the development of new skills, but if a little bit of YouTube research won't be sufficient for the homeowner to learn to do it alone, then it's probably not the best project. When considering a project, it's important to be realistic about what it will entail and what skills or special tools might be necessary. You may have to settle for simpler options in some cases. For instance, repaint the kitchen cabinets instead of installing new ones or install baseboard heater covers instead of tearing them out.
Have a clear vision
Having a clear goal in mind and being able to keep that goal firmly in your mind as you work makes it easier. Even when it gets hard you can remind yourself why you're doing it and how the finished product will benefit your life.
Involve family or friends
Depending on the project, you may be able to enlist the help of your children. If you have a sibling, parents, or good friends in your area, you may be able to enlist them as well. Having people you love around you as you work always makes the process more enjoyable. Not only that but they're the only people you can pay with a meal.
Make a playlist
Music makes everything better. Load up your smartphone or MP3 player with a playlist of your favorite songs and rock out while you work. The time will go by a lot faster and it will keep you in a better mood even when there are hang ups in the project.
Document and share the process
You can make the DIY remodeling process memorable by documenting and sharing it. Take some high-quality before pictures and stop to take some pictures at various stages of the project. Not only does this provide the occasion for breaks but it gives you something you can show with your friends and family to show how your home is transforming. If you have social media accounts or a personal blog you can write about the process and share your pictures.
Interior Decorating and Remodeling News Brought to You by ezsnapbaseboardheatercovers.com
Source: queenstribune.com/tips-affordable-home-diy-project/