Author:
ChristopherFlourance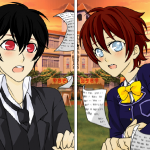 ChristopherFlourance
Hey, I'm pretty much an average highschool student, except for the fact I can never leave my head. Every action and word is over thought and practiced before it even comes out. I guess I can be weirdly anti-social in this aspect. I suppose I really just need a friend that understands me and I can have educated conversations with. That sounds so fucking stupid.