Author:
Happily Misanthropic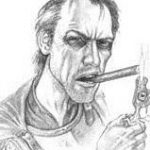 Happily Misanthropic
I'm a middle-aged father of 3 (now adults), grandfather to 6, retired cop who dabbles in writing and teaches martial arts. I recently found myself suddenly single but have healed enough to actually be enjoy it. I joke, I rant, I seek to amuse and perhaps vent a wee bit. I'm in a new chapter of my life, in some virtually unexplored territory, but I've now learned a lot about myself and come to finally accept that I'll never be perfect but that's okay; I'm still in all a pretty good person (or ... AM I? ... muh-ha-ha-ha).