Author:
Paul_and_his_Struggles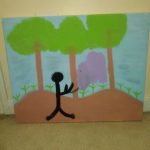 Paul_and_his_Struggles
Hi I'm Paul, this tells about my life for the past 3 decades and how betrayal ,sexual exploits and extreme decision has made me the person I am today..through difficult times,I have come out strong and become "A MAN". I'd like to share this to give strength to those in need of it and to say..There is always HOPE!!..