Author:
SiliconValleyDropout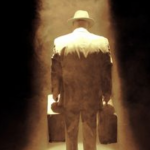 SiliconValleyDropout
Im a 27 year old guy who has lived in the Bay Area(Silicon Valley) my entire life. I dropped out of college and had to find a way to survive in one of the most expensive places in the country, as well as one of the most competitive job markets... Especially tech. My journal is a reflection of my story of trying to compete and become successful in the tech industry, without a college degree. I hope my story inspires people who may have experienced similar events in their life. My story is unique and odd defying considering where I come from and what I've been through. Life is unpredictable and no matter your background, nothing is promised.