Author:
StayingSoberWithCats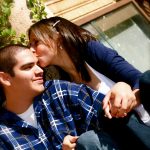 StayingSoberWithCats
My name is Jessica and I work as a CNA. I am 32, married with no children and we have four cats. We have been married for eight years but together for much longer. I am currently in school for my masters degree as an MFT and only have about a year left. I am also a struggling alcoholic which is why I wanted to start this journal in the first place to see if it would help with my sobriety.
View all posts by StayingSoberWithCats