Author:
whoIsLourdes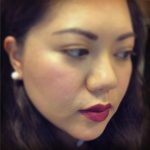 whoIsLourdes
I write, so I won't forget.
Because one day they may all just disappear.
I write to understand myself.
To see my growth, and my spiral of down falls.
I write, to share with strangers.
These are the thoughts I am unable to share with those closest to me.
I write, to keep them at bay.
Otherwise I will be consumed.