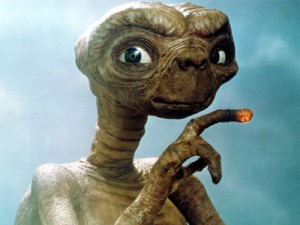 Have you ever heard a song that you hadn't listened to in years….. I mean, years, or maybe you never heard it at all and you wonder why it passed you by? That's what happened this evening. I happened upon a song Micheal Jackson sang for the movie E.T. in the early 80's. You probably know it. it is called "Someone In the Dark". OK I was alive in the 80s. I was seven when I went to see E.T. but of course it was not in the movie. It was in the story read along book.
I never heard it on the radio. And believe me, we were all tuned in the radio in the 80s. Kids brought their boom boxes to school on certain days of the week under approval of the teacher and staff. I loved it! They'd mostly play Michael Jackson, 'Beat It', 'Billy Jean', 'Thriller' and a few other musicians.
Going back to my childhood. It was bittersweet. I know, I am starting to sound like I'm writing an autobiography. Anyway, E.T. is a childhood movie that is a part of that era. My older brother and I were young. It brings back sort of a vulnerability in me.We were both vulnerable. At home, we had a cold, temperamental, father. We were never close to him. My mother was a nervous wreck trying to do the best she could. at times there were a lot of things we were not allowed to do. My brother took this harder than I did.
When he was young he used to laugh a lot and was being a kid like we all were. Today, he is so bitter toward my parents, particularly my dad. When we were kids there was a lot of tension, but we could escape through our imagination and through the great era of the 80s.  
It's something how a song, or a picture or TV show, movie, can open up the past. Plus since I had never remembered 'Someone In the Dark' it made me sad because it reminds me of someone I care about like a person or a pet…whoever we lose in life to death or they move far away. 
My childhood wouldn't be considered happy. I don't think it was quite normal either. Who is? I was struggling, I didn't know what to do with my feelings. i think I bottled them up too many years. Later I would open up. I think that's part of my depression today. That monster that followed me from childhood on. maybe I was born with it. Maybe my dad's raw temper destroyed my soul, my heart.