Because my Adidas sneakers were getting old, I decided to look for another fashionable sneakers to wear this winter. The current weather is 10degrees Celsius and for that reason I wanted this time a high-top sneakers. I started researching more Adidas but they didn't convinced me so I entered the site Farfetched where I found the Maison Marginal Sneakers. Farfetch directed me to the site The Outnet where I made the purchase and they arrived a week later.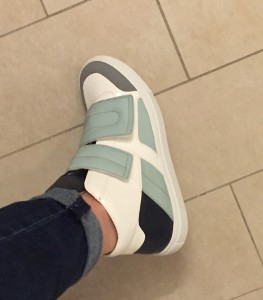 Post-Puchase: they arrived and looked just like the online photo.
LOVE THEM! The only unsatisfying thing would be that they aren't too comfortable but they will soften with time and usage.