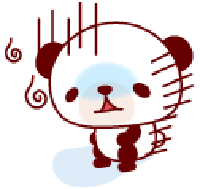 Today, is one of the worst days (or rather, weeks) that I've had in a long time…
I can't stop crying and hurting myself. I'm so stressed out and my depression has sky-rocketed or whatever. I even looked up "How to die", clicked on and even thoroughly read the results of my search. I've been crying since, maybe, 10:00 AM and haven't stopped since. I'm trying to hide it from my parents, especially my mom, because I don't want them to worry.
What brought me to this, you ask? Well, my English language arts teacher assigned something called "AIR Prep" (AIR is the new standardized test that we have to take, in the United States of America, in order to get into a good college). For this assignment, it was assigned back in January and is due this week on Wednesday (the 6th of April), there are three different levels that each student was put into based on how they did in a previous assignment. I was put in Level 3, which I believe is the highest, and for the students put in Level 3, our task was to read two or three novels, make two sets of twenty word vocabulary cards and write an essay. Now, you may be thinking, "that's more than enough time to complete such an assignment", but let me tell you something, our ELA 11 teacher already gives us quite a significant amount of homework to begin with. In fact, previously, last grading period (beginning of January to February and perhaps early March), she gave us so much homework that she realized that she couldn't grade it all and chose not to grade a good bit of my/our hard work. With all of the close reading, text analyzation, blog posts and essay(s) we'd written in that time frame (plus the homework from other classes), I felt that there wasn't any time, or rather I was too caught up in the already given assignments, to complete it. But, during that time, I wasn't freaked out because I figured, I'll get around to it, eventually; I always do. But, after finishing the first unit (we did Unit 6 first), we were given more to do, and again, I was a bit overwhelmed but thought to myself, I'll get around to it; I always do. But, after that Unit we arrived to the one in which we are currently, Unit 5 (we aren't exactly going in order). Now, we don't have blog posts to do, but, I still find the workload very time consuming and to top it off I haven't been feeling the best; I've been having really bad headaches and a cold (the cold isn't as big of a deal as the headaches, though).  
Now, I know for sure that I can't get that assignment due because it's due this Wednesday, I picked out the books that I wanted to read for it, but failed to tell my mom (and now, being that we're so close to the due date, that I'm afraid to say anything), and I'm completely worn out and given up on school. 
Something that I've failed to mention earlier, I'm not a very strong person, and even just being at school wears me out, so when I get home, I tend to take a nap. But, right after my nap, I'm working on either ELA 11 (English Language Arts 11) or American History.
And this week, we have a Mastery Assignment due… On Thursday… I don't know anymore. Perhaps, I'm just bad at managing time and I seem stupid. I'm sorry… I just don't know what to do… Maybe, I should just forget about the AIR Prep assignment, complete the Mastery Assignment, and use the rest of the grading period to recover… I tried really hard to do well this school year, and I was doing great until now. Serves me right, I guess.
I'm sorry if reading this made you angry… But, I just need to find away to express myself without hurting myself… And I feel that I can't truly tell anyone… I'm sorry.
-Miriam