Mount Rushmore or BUST!
by Ellen Hatfield
Good Morning All,..
After getting lost 5 minutes into the trip from AJ's house in his own neighborhood we made it to Bucee's !
Loaded with Beaver Nuggets and Bucees t-shirts we finally made it to York, NE. It only took 9 hours, 13 stops and 3 movies but we are here…!
All seven of us are still so excited about the trip to see the heads in Mt Rushmore! Life in the van yesterday was pretty nice and cozy but I think we all had enough snacks to feed our entire families at a water park for the weekend!
Not much to see on the trip besides lots of fields and corn growing but we managed it anyways.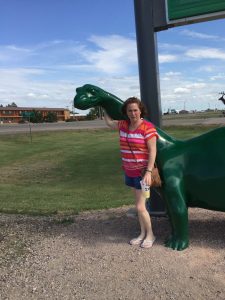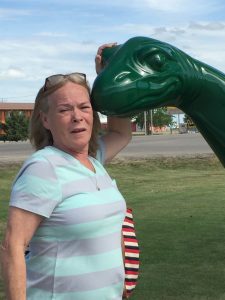 Today should be be another fun adventure in the van as more traveling awaits us to our final destination to our cabin in the woods! Have to wake this crew up now for breakfast and start the ritual of loading the van…From the sound of harmonized buzz saw snoring going on from the hotel rooms we are either clearing fields of corn or they are really tired…maybe I'll let them sleep a little bit longer…..