Mon. 6/13/2016
by Ellen Hatfield
Let's start with Gwen… Giant goof ball of the world. She is large and in charge only when she wants to be. Her role is the comic relief queen. My favorite thing is when Gwen gets tickled at herself..can't help but laugh with her.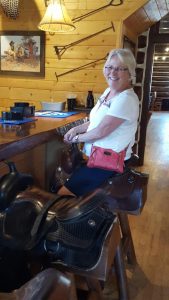 Next is Chuck…The observer. Never misses an opportunity to chime in with a quick quip or opinion then back to his role as the observer. Funny story…Chuck was selectively listening partly to Gwen. She asked him "what's wrong with your ears?!" meaning "why aren't you listening to me?" Straight faced Chuck looked her in the face and said.. "I don't know? I can't see them! Thought I would wee my pants!!
Then comes Sheila…she is the navigator and the planner. Want to know where or how to get anywhere Sheila can tell you how and where to go.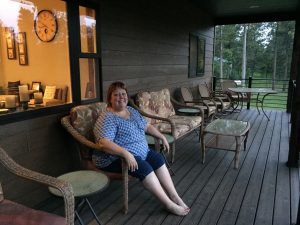 Melanie is next in line. Probably the biggest heart out of us all. Equality is very important to her and she wants everyone to get along and be happy.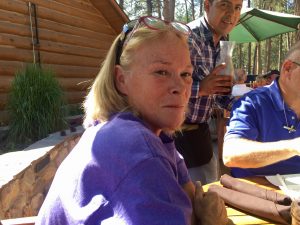 AJ rounds the pack out. I wonder what would have happened if he would have stayed in the military? I think he would have been successful and made Master Seargent by now. His commanding personality brings out order from the people around him. Fun Fact…Even as smart as he is…he still eats gummie vitamins every morning.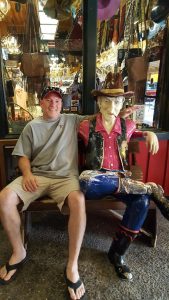 Put them all together and you have one big goof ball of an observer who can navigate a big hearted gummie eating Seargant At Arms through the hills of South Dakota!!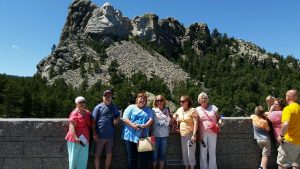 Today's agenda was:
Moriah Cemetary
Wild Bill Hitchcocks grave
Calamity Janes grave
Tom Bullocks grave
The town of Deadwood