I'm a fan of Youtube channel called Gamegrumps which introduced me to the man of my dreams. I've been watching them for about… 3 years now. Their my favorite channel. They just do funny video game commentary.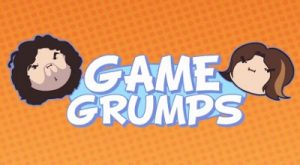 That being said, I became obsessed with Danny Sexbang (Leigh Daniel Avidan), one half of the duo. He's also in a band called Ninja Sex Party (comedy band. I put the song on this post so your ears may be blessed). I am OBSESSED. I've met Dan  twice already. Once as a member of NSP and once as part of the Gamegrumps, I met him at MAGFEST 2016 and the Gamegrumps live show on the east coast this past year and he was such a sweet heart… and flirt.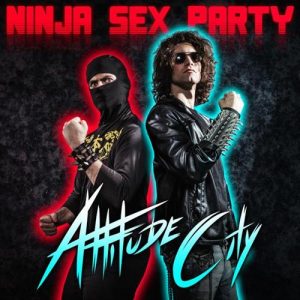 First was MAGFEST, he was doing a signing and when it was my turn he asked my name and said "*Insert my name here* you have… BEAUTIFUL eyes." (I have brown eyes. He was probably talking about the shape…) and I became so flustered and I said "Stoooop!".I handed him my MAGFEST badge to sign and he went "I will most certainly not stop!" (It was kind of hard not to pass out due to nerves at this point)  and I then told him my dream. "It's my dream to be an NSP music video girl one day." His response?
"Girl let me know. Come find me and I will make you a star. You have the looks." and then winked.
Okay so I was already dying.
Then their was the Gamegrumps live show. After I saw Game Grumps live. I waited about an hour and a half outside the comedy club with several other fans and then Dan came out and I almost ran away because I was nervous. But then I approached him and said I enjoyed the show and he joked "You didn't to have get drunk to enjoy it did you? There was so many drunk people here tonight. But hey, it's Saturday!" I told him I wasn't old enough to drink and then he asked how old I was and when I told him he goes "Get outta town. I thought you were at least 23. Well you're not missing much. Just a bunch of creepy guys at the bar." So after talking a bit, we said bye and (complimented my tattoo, said I had a nice laugh) we started walking different directions and then I remembered Cowboy Bebop was his favorite anime so I turned around and right as he opened the door to head back into the club I said "See you, Space Cowboy." And then he stopped, turned around, stretched out his arms, took a couple steps forward and said "Oh honey, you did it now. Get over here." then he hugged me and rested his chin on my head. (he's 6'2)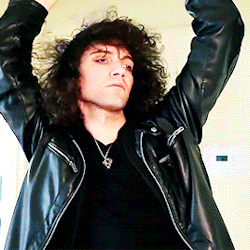 I don't think he remembered me but that's okay. I know now he flirts with his fans. I may have a chance in hell…