The Jeffcoat's went to Devils Tower in South Dakota… 
Devils Tower was a great trip!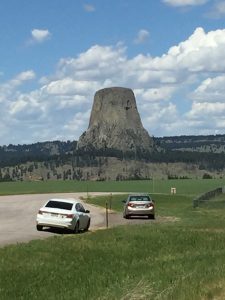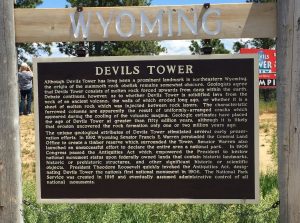 Little history…Seven sisters were playing and they ran from the great bear they hopped upon a great stump that grew into the enormous stump like formation we see today on the NE corner of Wyoming, and that the seven sisters were borne unto the sky and became the stars which now make up the Big Dipper formation.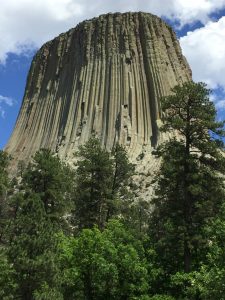 Devils Tower was beautiful and majestic!  AJ convinced all of us to take the hike up to the lookout point and it was worth the climb! Not one of us fell out on the trail. Which was amazing after the hike up the Moriah cemetary.  Although I am pretty sure their were some tears falling and a lot of huffing and puffing..