Today we spent the day exploring the streets of Deadwood….can someone get me a rope?
The day starts off with a tour through the Adams house which the oldest house in Deadwood…little history here..
Built in 1892, the Queen Anne-style home with its oak interiors, hand-painted canvas wall coverings, stained glass windows, thoroughly modern 19th century plumbing, electricity and telephone service and original furnishings sat silent for almost 60 years after W.E. Adams' death in 1934, when his second wife Mary Adams closed the doors. Mrs. Adams left everything intact from the sheet music in the piano bench, the books in the library, the china in the pantry, to the patent medicines in the bathroom, the gilded settee in the parlor and even the cookies in a cookie jar.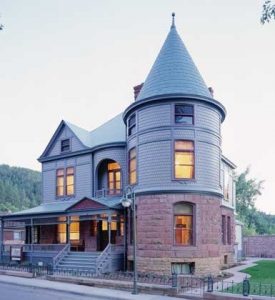 Then off to town of Deadwood and the saloons where Wild Bill Hickock was shot in Saloon #10 as Calamity Jane ruled the streets. (Pause here for theatrical effects!) Walking the streets with your family in such a historical site made us feel like we needed to spit tobacco and walk with a little swagger.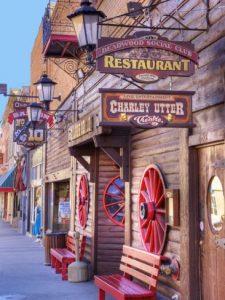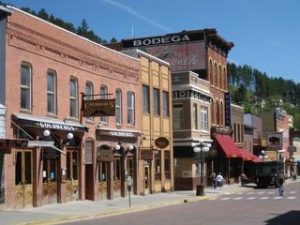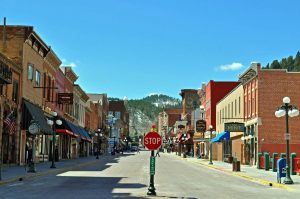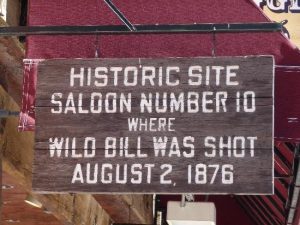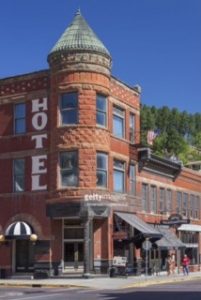 Like in the old western movies we went from saloon to saloon chugging down "root beers" and driving each other crazy. We wound down the street and through the shops and finally ended up at a pizza joint.. that had some pretty good grub I reckon!  
Gwen got picked up by Wild Bill (the actor) in a bar waiting for the recreation of his shooting then  he coined her…(ask Gwen for details). Melanie and Sheila were the big winners at the casino's (no surprise there!) We found out that AJ does not like to be called AJJJJ by his family.
We are all missing each one of you more than you know. All in all the day was fun, educational and recreational and we didn't leave anyone in Town even though several of us were threaten to be left by Chuck!
Fun times…3 more days….