Off to Custer State Park to view the buffalo and wildlife of South Dakota..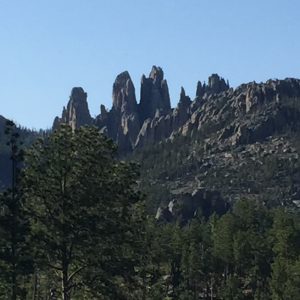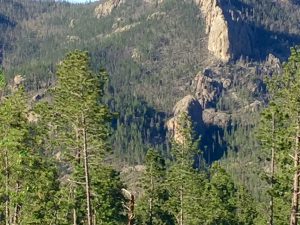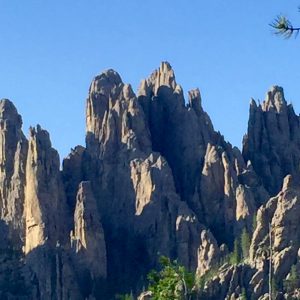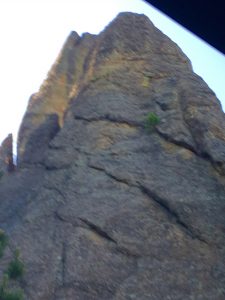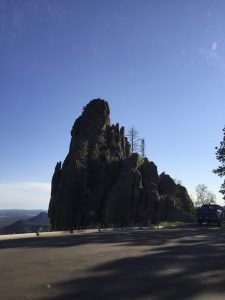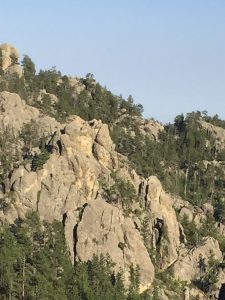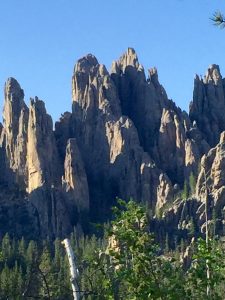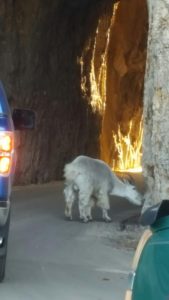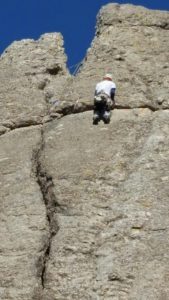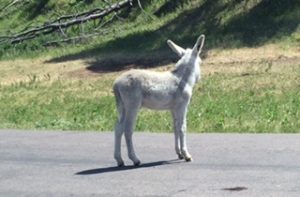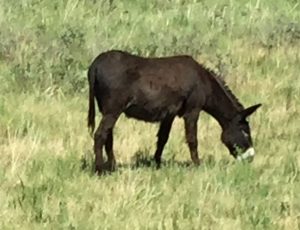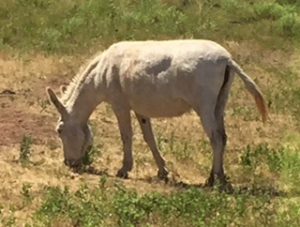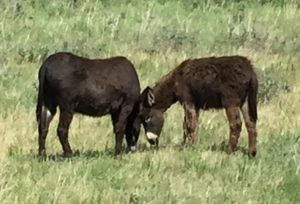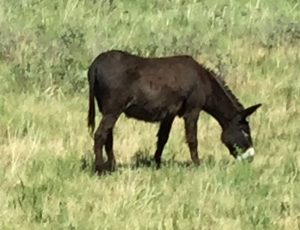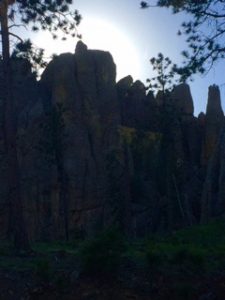 Lets see… where to start….
Custer State park was awesome except the buffalo sighting were from afar… way far but the trip around the needles were up close a personal.  AJ thought he was a mountain goat and jumped over the railing trying to get pictures of the mountain goats.  He and Melanie tracked the daddy goat down (see picture) as it blocked the entrance through the tunnel causing a  "goat jam" for all the cars.  
The donkeys were fun to watch as AJ and Chuck fed them Pringles and Lorna Doon cookies.  
Chuck tried to feed one of them a cherry which the donkey promptly spit back at him..quite funny!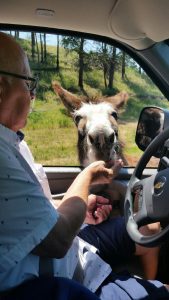 Poor Sheila was a nervous wreck on every turn around the Needle rock formations  informing  Chuck of every danger along the way.  "Chuck!" there's a curb.. "scoot over Chuck!"… "Chuck do you have two hands on the wheel?" "Chuck can you slow down"…. I don't think see breathed for entire trip down the mountain.
Memaw sat white knuckled holding on to her seat belt for safety mimicking Sheila's reminders to Chuck. She did get out of the car to see the mountain goat and some of the rock formations.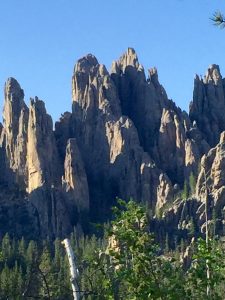 Gwen… poor Gwen! The curbs proved to be too much for her to handle..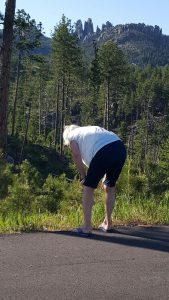 It could have been the buffalo burger that AJ coaxed her in to trying at lunch. Or all the "root beer" from the day before ….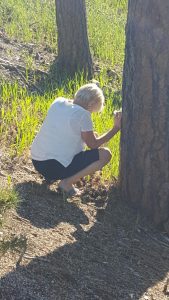 Even though we didn't get to see the buffalo up close and personal the trip was super fun!
Heading home tomorrow! I think we are all ready and had our fill of communing with nature.