I'm not sure how to do this. 
I think I'll start with current things an then if my past comes up, it comes up. 
Tonight isn't a good night. I get waves of feeling entirely overwhelmed, my heart rate goes up, my eyes water, and I feel that dangerous kind of desperate, like I could do anything to make myself not feel this way. 
Carl threw out my blades earlier this week, but I bought new ones… He's out now, at a party, again, despite me asking him to stay home… He's there with the guy that he's admitted having feelings for, and I still couldn't bring myself to go. I'm pathetic. But I won't cut, it'll only give him more to hate. 
I heard from my brother this evening – He messaged saying that mom wants to let me know she has stopped paying for my psych sessions and meds, so… I don't know what to do about that. I don't even have a credit card I can start charging it to and just rack up debt, I don't have anything. My psychologist says I can't work with the state of my PTSD, but it seems I have no choice, I have to find the money somehow. 
I'm up in 7h to go to psych. I wonder how long it takes for it to show up in their payment system… I might turn up and get turned away. If I stay, she'll be revisiting the option of getting electro therapy to treat my depression. The thought terrifies me, but also makes me kind of excited because there's a chance it could go wrong. 
This week I'll be looking at a way to get my GED, or whatever the Australian version of that is. Get educated. 
Goals are important or whatever.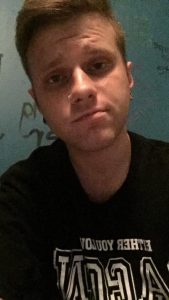 nx