Well… I got the job!! I am over the moon, luckily the interview and presentation went as well as it could have 😊😊
feeling much better now it's over, am enjoying my evenings after work to relax, watch great British bake off , do some knitting …everything that Iv been too busy to enjoy the past few weeks! 
Myas birthday was a success too, she had a lovely party at our house with all her little friends and on her actual birthday my friend came round and then we all went out for tea, was lovely.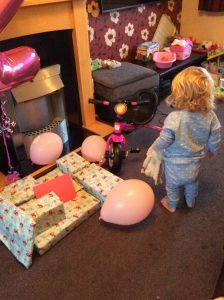 The birthday girl!!