I don't know about Obs, but I'm dead set on getting our first book published together. This is the first project that we're working on as a team and I expect many more projects to come afterwards since we have complementary skillsets. One of the first things I did this morning was send her an email detailing the specific roles and responsibilities we have to completing the project. If she's also serious about getting this done, because it will help both of us tremendously, then there will be nothing stopping us.
Our conversation last night was great, she really cheered me up after Person's Name departure. We have a scheduled weekly talk where we see each other again for the first time in a week.
Before our talk last night, I worked on the Day 47 post for several hours before publishing it. It was already late into the night, and it was just a few minutes before our scheduled talk would occur, but I wanted a break from the computer for a while because of all that writing I just did. I told her I'd walk outside for a while and would be back in around an hour, she didn't reply, so I didn't know what to expect when I returned. I didn't get back home until around 50 minutes later. When I messaged her, again keep in mind it was already very late when I left, she replied and said she was already in bed, just browsing through her phone while waiting for me.
In our latest talk we added each other on Facebook and exchanged phone numbers. She learned about how I was browsing the Internet and found the website by accident, finding her post near the top because she posted daily, and I observed that we both titled our posts as "Day X." At the time she was on "Day 366" which didn't make sense because she started just in February of this year.
Anyway, we talked about a lot of different topics, and we enjoyed each other's company for that brief moment of time we shared together.
—
I'm in the office again now, yes on a weekend, and I moved my stuff over to Person's Name's former desk. On her last day here, I commented on how much better of a view she had than I did and she said I could definitely take the desk if I wanted, so now I've claimed it. I still cannot believe it. Company Name without Person's Name is just not the same!
I love the weekends though. The weekend is two days that you get fully to yourself in which you're free to do anything you want. I spend my time trying to be productive. Am I productive? Well, let me list things that I need to do by literally the end of this week:
CS 1101 Week 5 Homework
Images with Markup Lesson
Full Responsiveness Lesson
Build a Portfolio web project
What did I do this morning? I woke up at 7 AM. One productive thing I did was send Obs an email outlining our roles and responsibilities on the book we're working on. Other than that, nothing. I don't recall doing anything else in the day, I talked to my parents for a bit, I showed off my new tablet laptop for a while, I drew a quick sketch on it. I ate a lot. And then before I knew it, it was already 1 PM.
Now I'm in the office, the rest of the day is within my grasp. I'll do the "Images with Markup Lesson" and "Full Responsiveness Lesson" today. Those two things shouldn't take more than a day to complete. I'm so stupidly behind now. I was ahead in this class by more than a month, like, I completed all the projects and assignments a month or more ahead of schedule. I didn't have to do any work for this class for a month or more. Now I have this project due on Saturday next week and I haven't even started yet.
The worst part is I pay more the longer it takes me to complete this class. I pay $300 every month that I'm still enrolled. It's a class that you set your own pace in, even though they do have scheduled due dates for assignments, you can turn them in several months before they're even due. It's possible to complete the entire course in one month if you just dedicate all your time into doing it. But I've procrastinated, sort of, I got very far ahead and then I stopped doing anything because I got too far ahead.
I'm going to get started working on the assignments now, so I won't be back until I finish everything.
—
This is around 5-6 hours later and I finished those two lessons and assignments now. They took forever, and I learned a lot. They weren't hard, they just took a lot of time. So Obs is also doing web page development classes, and I want to share my notes that I took with her. She actually just replied to my roles and responsibilities email pretty enthusiastically, so I came up with another idea.
Something we tried to do together was share a Google spreadsheet where we'd keep track of our goals and tasks for the week. I don't know, I guess she just doesn't like using it? But I stopped using it after finding out she hasn't opened the spreadsheet in a while. I was going to try and share another Google drive file with her, a Google doc, to share the very useful notes I took, but I don't think that would've worked either.
So I came up with the idea of creating a website together. I already own a few domain names so it's not going to cost anything. But I think it'll allow for more freedom to keep notes / schedules / goals / projects, and other things inside of it. You can basically do anything you want on a webpage like test out code, show off videos, photos, notes, etc, so I created a mockup and sent it off to her: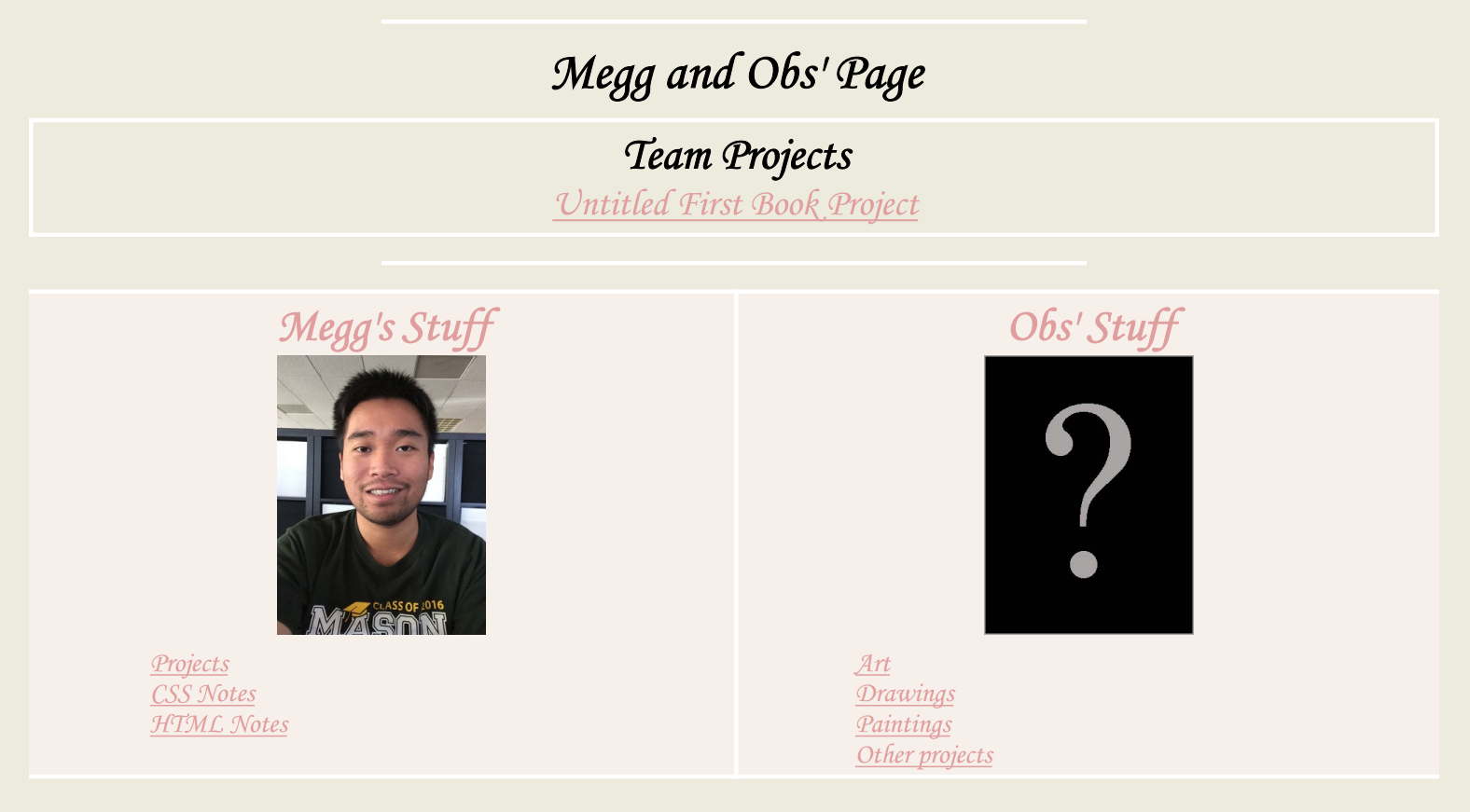 I just feel so comfortable in coming up with these random yet powerful ideas and sending them to her to see if she was interested.
I'm going to go exercise now. I think overall today was somewhat productive. I think I was lazy throughout most of it, but yeah the day is basically over now. It's 9:11 PM and I have nothing else to do but exercise, shower, sleep.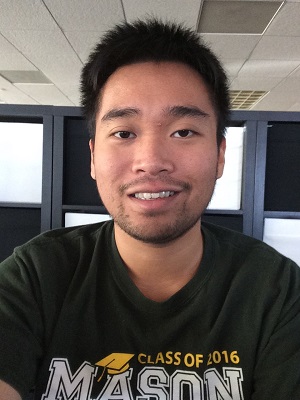 Selfie for the day