I'm super excited about yoga today. Not only did I find a yoga studio way close to my apartment and WAY cheap, I also found out that Yoga with Adriene is doing a 31 Days of Yoga series starting January 1st! I really enjoyed 30 Days of Yoga a couple of years ago, so I am excited to try this one. I even convinced my coworker to do it with me. It's going to be awesome!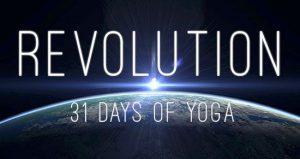 Plus, I got my Christmas bonus today.
Now I can break in my pogamat with an exciting new yoga series AND justify buying a new pretty mat for the studio! Sweet!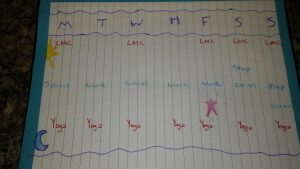 I've also started to get my schedule figured out for next semester. I really let school, stress and exhaustion take over my life last semester.  Without exercise, I've only lost my coping mechanism and have been even more depressed. Time to get my life back on track. No excuses this time. I'm happiest when I feel strong and capable.
EDIT: I also wanted to add, that the yoga studio I found specializes in yoga for people struggling with mental illness, addiction, and PTSD. They even do couples yoga and counseling. I think this might be a really good thing to look into for me and my husband. I've also considered asking my niece to come. They do 12-step yoga meetings, and I think it would be really good for her recovery. I hope that she'll take me up on my offer. Even if she doesn't, I'd like her to know that I'm willing to support her.