Apparently they now needed someone to work in the morning and I work in evening and BOOM I was fired. They did pay me for the days I had already worked.
I really needed that money to pay my fee this semester but what can be done.
The day I got fired I got a call from another place someone had referred my CV to those people, GOD knows who, they said to come for an interview.
I went there for an interview today. They really liked me but the pay I asked was a little too much for them I think. They were just starting their business so they weren't willing to pay too much. They said they would tell me on Monday.
A picture from Fridays Coding Competation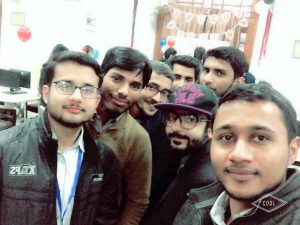 "Allah the Almighty is the best provider of sustenance".