I made my first Dream Catcher tonight. I loved it! It was so much fun.
I was limited on supplies but I loved how it turned out. Next time I know how much of everything to get and extra goodies as well! Yay! 
Step 1: 
Start wrapping the circle with yarn. (Can also use: Cloth, Lace, Leather)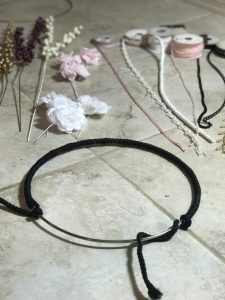 I choose a medium size circle. I think it was a decent size.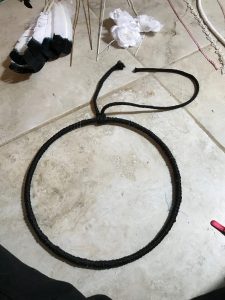 Step 2:
Start threading the web! You can find many different designs online, or make up your own! 
  

It's pretty easy once you get the hang of it. Just don't forget to tighten it AS YOU GO!!!




Finished Web! Awesome for my first one!


Step 3:
Start decorating all the things you have to add! Feathers, beads, stems, flowers, etc! 
I used feathers, flowers, lace, and string for this one.  
Step 4:
Now its the FUN part – or hard part .. Depends, lol.
You start figuring out where you want to place everything!
I added my feathers first. I had a set place for those.
Here was my first attempt…


I was trying out my string placements here.




I'm not sure… I had an idea. But these just didn't go together well, lol.




I was trying so hard to use those beads! Lol. But this was too much.

Now for the FINAL ONE: 


I loved how this one came out!

Like I said, next time I would add more items for decor.
More flowers, lace, feathers, and beads next time!

I got all my crafting supplies from Hobby Lobby. I can't wait to check out Micheals and online as well! Yay! New projects! Also I can check 1 thing off my Goals for 2017!

✔️ Find a New Hobby
Xo.