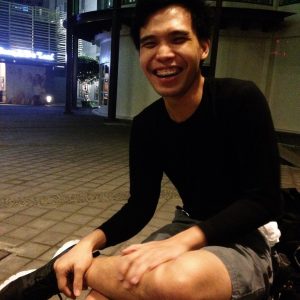 To my baby daddy,
We're going through a rough time right now, and I don't know how to handle it anymore. Maybe it's the hormones talking, but I can't stop feeling angry about our situation. I'm angry at God. It's frustrating to not have you by my side through this journey. This pregnancy is a once in a lifetime experience and it hurts me that you are missing every minute of it. But as the church said, we should focus on ourselves and our sins first. But how could I? I think of you everytime I see this bump.
But I'm thankful that you and I are having this baby together because it means I will forever be connected to you. I just wish I could spend more time with you. I love seeing you smile.
You asked me: if we would go back in time, knowing what I know now, would I still choose you? Of course, I would. I will always choose you.