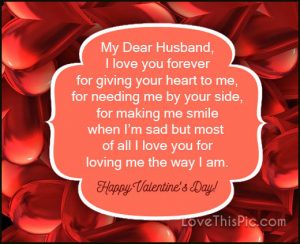 This year I don't have anything to give you but my love.  I can't believe that we have been married for 15 years now!
I just want to take a moment and remind you of how I see you through my eyes.  These are sentiments that I feel everyday but I don't let you know as often as I should.
I want to let you know that I thank God for blessing me with a partner like you.  You have been my rock, my solid foundation.  God has blessed us with 2 beautiful children-a daughter that looks like me and a son that looks like you. 
After 15 years, I still feel cherished by you, I feel it in the way that you hug me, I see it in the way that you look at me.  I thank you for being patient with me, for making sacrifices to make me happy. 
Thank you for being my better half-I love you!