-Summary: brunch at the lake & bowling+pizza
Today, we spent a blissful day.
Every day is a total blessing. Regardless of what situation we have, we have to admit every day is just one amazing day with blessings.
We started a bit roughly coming randomly by her friend's story to a bit of an argument in group chat, however, when we got down to plan for our day. We became calm and as we all know, when we are together, we are undefeatable. 🙂
We loved so much when we were together. 🙂 After taking a little cute nap, we decided to go picnic at the nearby lake park. We grabbed shrimp fried rice and a red mango cup.
Bringing them all to the park, we had a nice brunch with a great view. I may add a goose picture after I publish this one.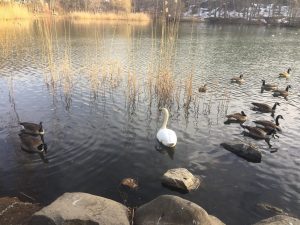 After having a peaceful park time, we went to sky jump trampoline, but because I did not look at the description on the groupon carefully which indicates it's not a weekend coupon, we decided to go bowling instead. The wifi password of the bowling place was BOWLIINGBALL. Their bowling ball holes were a bit too small for my fingers.
We did a great job learning the Bowling skill. I just heard my dad farted in my parent's car, my mother was complaining about his smell. I felt sorry for her.
Going back to the main story, our score got increased exponentially from 100 to 150, 150 to 194(Our goal was +180). It was full of joy and excitement. I feel like sometimes when we have those fun times, we should also recognize there are so many people suffering on the other side of the earth.
We should not never take those blissful situations and people, especially each other, for granted because certainly, that is a big chunk of blessing from our Lord Jesus Christ.
I am about to end this journal of Today's first beautiful day.
But I pray for the well-being of Bomin's family and my family, but at the same time, I would like to take my cross for my life. I want to be trained to become a true disciple of Jesus Christ. Amen.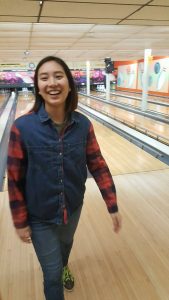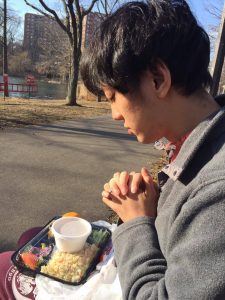 financial record: 11(brunch)+7(ice cream)+10(extra bowling game)+35(pizza+tip)=$63