Breakfast
Dim sum which included one meat ball, tea, and a meat in rice wrap.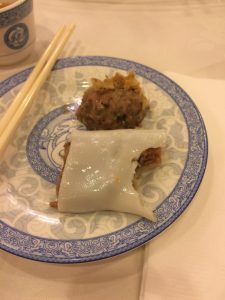 Lunch
Had a heavy lunch at a buffet with some friends.  Ate a lot of sushi and had a plate of cooked food, but mostly sushi.  Also not pictured is the green tea ice cream.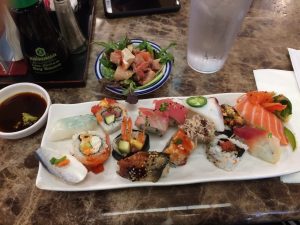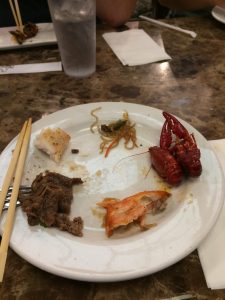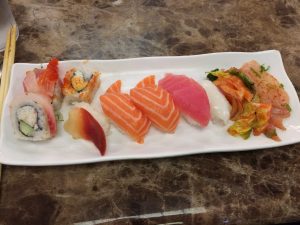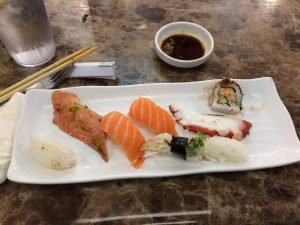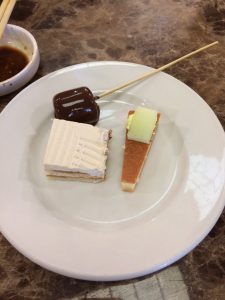 Dinner
Was still full from lunch, so had a small little bowl of salad and coconut water.