Sunday, April 1st 2017
Today was fun… Or yesterday. Passed midnight and forgot to write entry. Blame YouTube haha.
Last night I did the fish sticky note on the wall in our kitchen (April Fool's fish is a thing in some countries—usually you'd cut out one from paper, add tape to it and try and post one on someone's back without their knowing). My parents saw and decided to go all out : they added more sticky notes to the fish to do a hook, they knew in the mornings I always go to grab a plate and a glass of milk, so they put a shark on the plates and one in the fridge, and also, right when I woke up, I opened my door and saw a giant green tape X in the doorway blocking my way. I thought it was a spider web for a second, then I realised what it was and I just woke up and was so tired that I just stood there completely unimpressed. My mom saw me and laughed.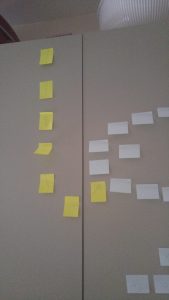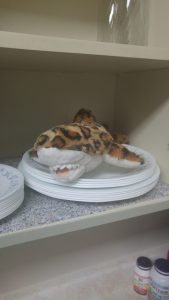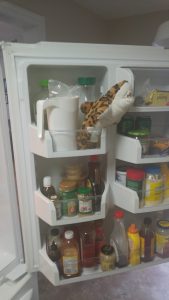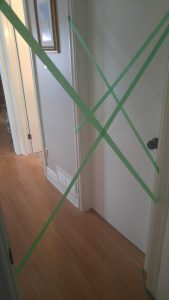 I did a very quickly watercolour card for my grandmother's 80th birthday. It ended up well though, but there are a few errors that annoyed me. 
We went to my uncle's house to celebrate, talked quite a bit and had fun.
That's all for today.