Tuesday, April 5th 2017
Today was a full day with a lot to handle. I'm typing this up at 3 AM of Wednesday, the next day. I don't know why I'm staying up this late.
—
I woke up this morning and had an idea to create a video to reply to the trolls in my imgur weight loss post. By this time in the morning I believe it had around 2800 views, and it has more than 3800 views now as I type this.
So I woke up, brushed my teeth, and then just looked at myself in the mirror in the bathroom. Yes, I thought, I could do a video, this would be fun. After brushing my teeth, I immediately grabbed my tripod and ipad from my room, and then went over to the kitchen to record.
It took around 26 minutes or so for me to gather all the footage together. I basically just talked in front of the camera for around 20 minutes, and in the end I just cut out footage, and put clips together. I then rendered the video which took another 20 minutes, and during that time I took a shower. After I came out of the shower, the rendering was mostly done, so I changed clothes, and then the rendering was done. I uploaded it to YouTube, and then replied to all the trolls asking them to watch the video.
That was this morning, and to the time as I type this, I have not heard back from the trolls. I guess my video that I made probably scared them off, or they just didn't feel like bothering anymore. Either way I felt alive. I had the meeting with the person in India again shortly after sharing those links, and then afterwards I drove to work. The video I recorded though can be found here: https://www.youtube.com/watch?v=imiMA7j_s1M
Work was extremely boring. I got a lot done again though, and yeah. It was pretty boring.
—
When I got home I mostly worked on taxes again. I browsed YouTube a lot, not really sure how 8 hours just goes by like that. And then I ran outside at around 12 AM and ran 3-4 miles.
Really sleepy, so that was my day today.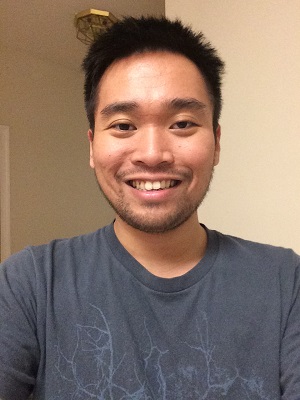 Selfie for the day