Wednesday, March 5th 2017
I'm typing this up on Thursday morning at 9 AM. I'm really surprised it's already Thursday since I thought today would be Wednesday.
—
Well today was a pretty normal day. I woke up with an awesome day lined up ahead. This morning I recorded myself eating potatoes, and that video can be found here: https://www.youtube.com/watch?v=iLCdxxPRIEg
Afterwards I went off to work. Work was pretty much boring as always. My job is actually better than most people's jobs, and it doesn't pay too badly either, but I complain about it a lot because I just do not improve too much there. I do pretty much the same thing day in and day out, and improvement is small.
Afterwards I went home and man was that drive home a blessing.
—
At home I went on the Internet and lurked around a lot. My dad's tax representative visited, and saved him a few thousand on taxes. We went through taxes together, but I guessed we missed certain things, and wow, we saved a lot of freaking money. I still have not filed my taxes yet. I'm waiting for my AGI number, and I will try to get it again later today. If I still do not have it by Thursday night, I will just print out 47 pages and mail it all in.
At home I made another video on how to donate to any charity of your choosing and get a lot of free stuff with it: https://www.youtube.com/watch?v=fhFPZ9wEhbQ
I never saw the video from start to end before, until just now as I type this, and it was pretty good. I just recorded, rendered, and published the video the first time without even watching it. I understood the explanations correctly and everything.
While recording it though I thought I messed up a lot. This is actually the last of several takes I had on making this video since I would screw up so often. I might accidentally skip important information, or I may accidentally say something incorrect, but this take went pretty well.
Afterwards I was surprised at how fast the time flew by. I get home at around 6 PM, and making that video probably took me around an hour. Making food and eating took another hour, I mean it doesn't really take that long to make food, but I would say from the amount of focus time I lose doing it, it takes around an hour.
I watched Rick and Morty Season 3 episode 1 tonight and it was awesome. I like the show and originality, although in my opinion they're not that creative. The ideas that they have in the show are random and pretty much anything goes, I think that's how they got the success that they did. In my opinion I can write much better and much more powerful stories, but just because I have the idea, doesn't mean it will be put into reality.
I can daydream for days about something and it could be the most vivid and most exciting story ever, but putting that on the television, or even on paper, is difficult to do.
Afterwards I went on r/vegan and viewed a few posts, made a few comments. On Imgur, there were people still responding to my weight loss photo. It now has over 4000 views by the way, which is a lot of views for being up for just a few days. So last night when I first checked, it had around 3800 views, and I knew it was over 4000 at a certain point. Right now as I type this though, the image now has over 4200 which again is pretty awesome.
My account now has a lot of negative notoriety though because I reply to trolls and haters on there often, and they always have gangs of fellow trolls and haters who downvote my opinions. Pretty often though they stop replying to me because I never give up in replying to them, and in the end I win. I want to make them think, and to stop trolling and hating. As long as I accomplish that, then I'm okay.
—
The first video I recorded actually, with the potato mukbang, took a long time to render. Maybe a few hours. So I actually fell asleep last night while the video was rendering. It wasn't until around 4 AM that I took off my contacts, realizing that, holy crap, it was 4 AM and I had passed out.
I also purchased a humble bundle last night. It was the python ebook programming bundle. I already have few of those books in real life actually, I think two or three of them I have in my real life library, but I still purchased the books nonetheless. I wish I would have studied, exercised, or drawn. But I didn't do any of those three today.
That was my day today. Looking forward to Thursday.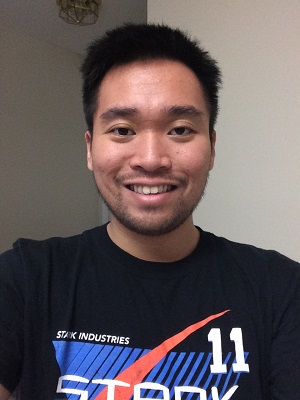 Selfie for the day