This morning I woke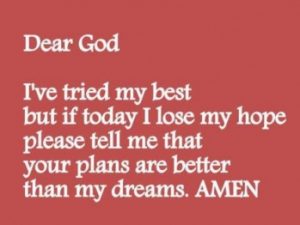 up oddly happy, I got an exciting phone call from a boxing club in Bryanston and they said that they would be willing to give me a free days trial. I will obviously try it as I have been trying to get back on my exscercising feet, however, last night it occured to me that I have lost the will and need to pray? I have always been the type to pray before I sleep, sometimes upon waking up, when I am crying, when I am about to eat, hey even when I am about to drink something. But somehow ever since I have been going through emotional turmoil I have been relying on meaningless relationships and idiots to fufil my sense of emptiness. Instead of relying and trusting the almighty God that I love so dearly and praise. I need to find that will to speak to the Lord when I cannot heal on my own, love myself, forgive others and most importantly forgive myself. I know through the love of God, the worship of Jesus and through the Holy Spirit within me, I will find my spiritual motivation to allow the Lord to heal me and to speak to the Lord about anything and everything, because as it occurs, at this moment and time in my life I have
needed the Lord more than anything. And he is my one and only shepherd not an average man like you or me. 
I CAN DO IT! 
… However, I do have some conflicting views on being a Christian born and raised child and getting a tattoo… but that will be in my next post.