Breakfast
Scrambled eggs with spam and a cup of almond milk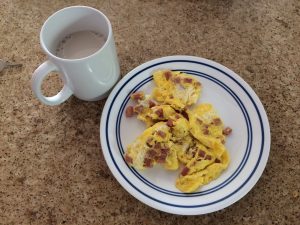 Lunch
Dim sum lunch!  BBQ pork bun, fish paste on green bell pepper, some sort of sweet jelly, yellow sponge cake, and shrimp in rice wrap.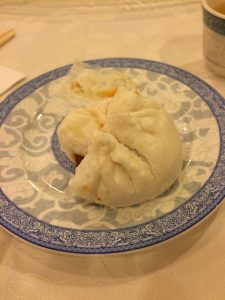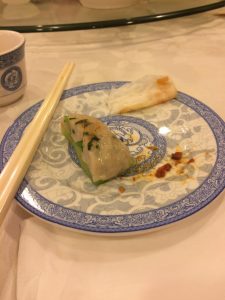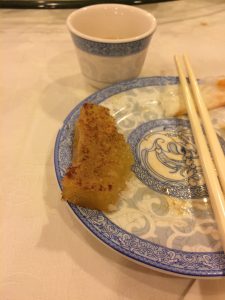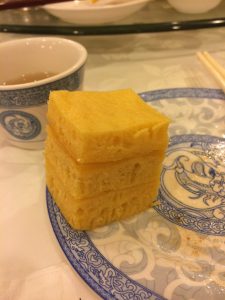 Snack
Bowl of homemade veggie soup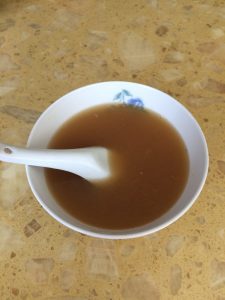 Dinner
Spaghetti with green/yellow bell peppers and red onion, two pickles, cup of coconut water, and a banana.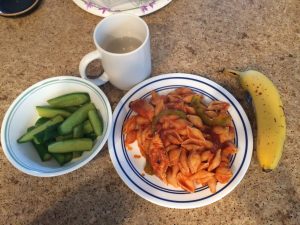 Night snack
One cutie.